JAMAICA CARNIVAL - ALSO KNOWN AS

JAMAICA BACCHANEL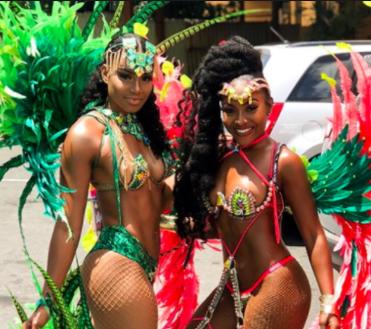 Date: April 16-20, 2020
Where: Kingston, Jamaica
This was introduced in 1989 to Jamaicans by a group of carnival loving revelers who had been accustomed to making the annual trek to the carnival capital of the Caribbean, Port-of-Spain, Trinidad, to party and play mas. The story is that as a result of Hurricane Gilbert in 1988 coupled with an election in 1989, the trip to Trinidad carnival was cancelled and so the revelers decided to bring carnival to Jamaica.
This was a great success among the small group who called themselves The Oakridge Boys. By the following year (1990) Byron Lee, who was a stalwart in the Trinidad carnival, decided to establish Jamaica Carnival and it was an instant success. The Road March (pretty mas) featured a grand parade of costumed sections creating a colourful and magnificent spectacle as the revelers wound their way through the streets of Kingston. timing of Jamaica carnival was designed not to compete with Trinidad which, like other traditional carnivals, was celebrated just before lent and so ended on the Tuesday before Ash-Wednesday.
It couldn't be held during Lent as organisers respected the religious significance of the period and so the carnival week was scheduled to begin on Easter Sunday and end on the following weekend. This week was jam packed with activities running from Easter Sunday and continuing every night until the Road March on the following weekend. A significant part of the activities was Kiddies carnival which took place on the Saturday before the adult parade.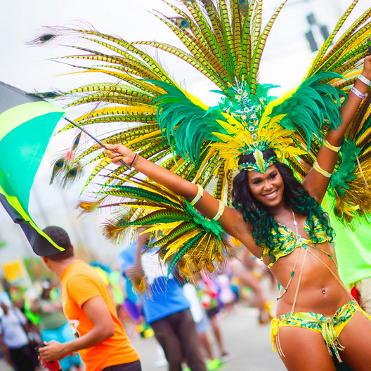 *SATURDAY
BACCHANAL BEACH JOUVERT

*WEDNESDAY

BACCHANAL NIGHT MAS

*FRIDAY
BACCHANAL JOUVERT

*SUNDAY
BACCHANAL ROAD MARCH
Bacchanal Jamaica is now the main facet of Jamaica's Carnival and continues to grow from strength to strength commanding thousands of followers for its annual programme which kicks off in January and them continues for some 8 weeks to its climax on the weekend after Easter. Revelers now eagerly anticipate the schedule which sees Bacchanal New Year band launch in early January and the opening of Mas Camp in February, weekly reveling at Bacchanal Fridays, bi-weekly Socacise classes, Beach J'ouvert, Bacchanal J'ouvert and the Road March.